Full body massage Munich
Do you want to allow yourself and your body some relaxation again? Massages and vAbove all, full body massages will help you relax. The offer is diverse. You can choose between a classic beauty treatment and a massage that is individually tailored to your needs. We took a closer look at three providers of full body massages in Munich .
The small massage practice Malou is a perfect place to relax
Relaxation in the south of Munich
The practice is located in the south of Munich. The name of the practice is made up of the names of the owner's two children, Marie-Sophie and Louis. You can choose from classic treatments such as full-body massage or hot stone massage. Here you can let yourself go from head to toe. A full body massage is best for simply forgetting the stress of everyday life. One hour costs 80 euros.
When and how you can make an appointment with Malou
You can use the contact function on Malou's homepage to ask for an appointment for a massage. But there is also the good option of calling directly or writing an email. Customers can easily and individually make an appointment for a massage here.
Relaxation and healing with Samira
A holistic approach and individual treatments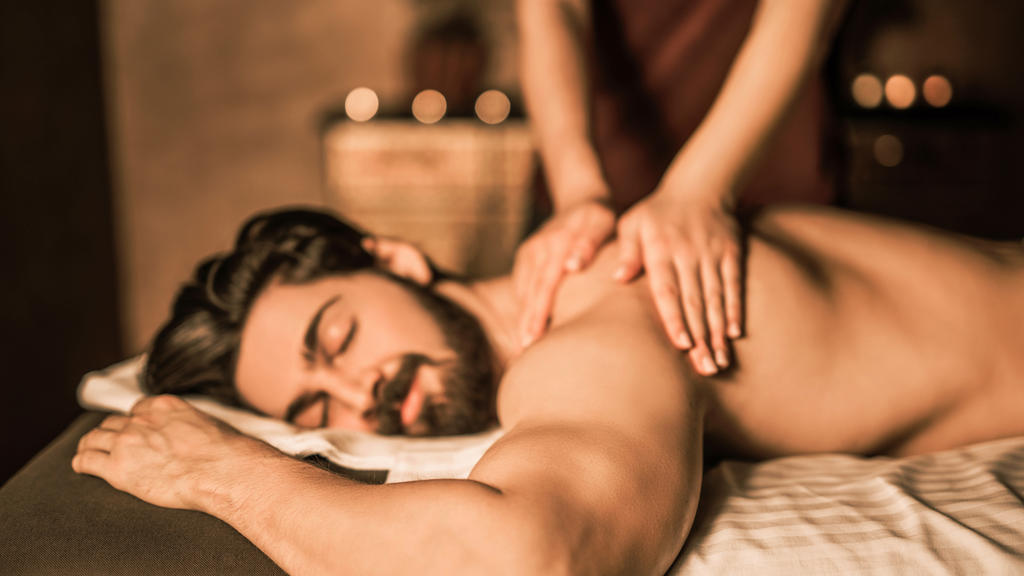 In this practice a holistic approach tracked. A wide range of classic skin coaching and massage and wellness therapy options naturally also includes classic full-body massage. The full body massage always includes the whole body from head to toe over the back and face. 60 minutes here also cost 80 euros. Samira uses different massage techniques. The customers make the selection.
How to book your appointment with Samira
The opening times
Your massage is possible at these times: Open Monday, Wednesday and Thursday from 10:00 to 22:00. On these days you can also relax and enjoy your massage after work at 20:00 p.m. The practice is open on Tuesdays and Fridays from 10:00 a.m. to 18:00 p.m. There are separate opening times on Saturdays, Sundays and public holidays.
Find an appointment and how to get there
You can easily request an appointment for your massage in Munich via WhatsApp, SMS, the contact form on the practice's homepage or by email. The Samira practice is located in Obersendling. There are various stops nearby, so you can travel by bus or train or of course by car.
Wellness and relaxation for the body and the senses at Awina
The full body massage in Munich with aromatic oils and relaxing music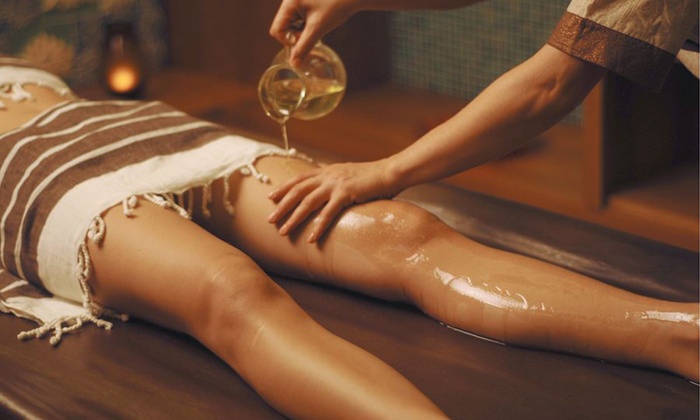 The full body massage is carried out at Awina with great anomalies. The aromatic oils in conjunction with massages help relax the mind. But you can also have a stimulating effect or harmonize. Depending on what you want, you and Alexandra choose the right fragrance for your massage. The massage is then combined with relaxation music that lets you immerse yourself in another world. So you can enjoy a good massage with all your senses. The full body massage costs also 80 euros per hour.
How to book your massage
The practice is open for a massage on Tuesday and Thursday from 15:00 p.m. to 21:00 p.m. You can only reach the practice by email, text message or a phone call. The practice Awina is located between the Munich district of Sendling and the Schwanenthalerhöhe and can be easily reached by car, train or bus.
Further information can be found in the website menu.
Why a full body massage is just the thing
When is a full body massage necessary?
Many people suffer from back tension or have pain in their head. This is almost always caused by stress and incorrect posture at work.
The benefits of a full body massage
A wellness massage is not only good for the well-being and health of the body. A soothing massage, through which you actively take time for yourself, becomes Stress relieved, the body and mind come to rest and even more happiness hormones are produced.
Full body massage Munich to strengthen the immune system
A whole body massage is not only for relaxation, but also for relaxation has a positive effect on the body's immune system. The reason for this is the release of happiness hormones during the massage, which have a positive effect on the entire hormonal balance. In this way the immune system is strengthened and the body's self-healing powers are mobilized.
Save yourself the journey to the practice with mobile massages
How do mobile massages work?
As you can probably already guess, you don't go to the practice, you go the massage comes to you. It doesn't matter if you do the massage at home, at work or want to book the massage for an event.
Neckattack stands for quality and a wealth of experience
Neckattack has been offering for more than 15 years mobile full body massages in Munich at. For many years, the team has consisted of professional employees who focus on the well-being of their customers. They are happy to come to your home or office.
The advantages of mobile massage
Probably the biggest advantage is that you no longer have to get in a vehicle to get your massage. Thanks to the mobile service, the massage comes to you very comfortably. By eliminating the journey, you no longer have to plan long times and a major stress factor is eliminated . This means more relaxation and rest for you.
Please contact us first by email, phone or on our website using the contact form to let us know your wish for a full body massage. We would be happy to make you an individual offer for your massage. Just let us know your name and address as well as your preferred date.
Also interesting: mobile massage Munich | Back massage Munich | Thai massage Munich | Wellness Munich | Wikipedia